Invited Production — November 12th 2022
Héli, l'enfant cerf-volant
— Youth Production
Although Théâtre de la Vieille 17 offers certain performances of its productions with English surtitles, this show is only available in French. We apologize for any inconvenience.
A story too absurd to be true and yet...
By SIMON-PIERRE LAMBERT with MARC-ANDRÉ BERTHOLD
Directed by MARC-ANDRÉ BERTHOLD and SIMON-PIERRE LAMBERT
After a helium leak in their apartment, a clown couple, world champions in balloon assembly, give birth to a floating child: Heli. His secret will be avidly kept by his parents until the day an unfortunate event sends him floating to the four winds, to meet his own legend.
Mixing storytelling, digital projection and puppets, the story unfolds like an investigation, confronting real and fantasized memories. A show that questions our relationship to memory and truth in the age of digital technology and fake news… with just the right amount of absurdity!
DURATION
60 min.
PERFOMANCES
Saturday November 12th at 11 am
FOR AGES 8 TO 12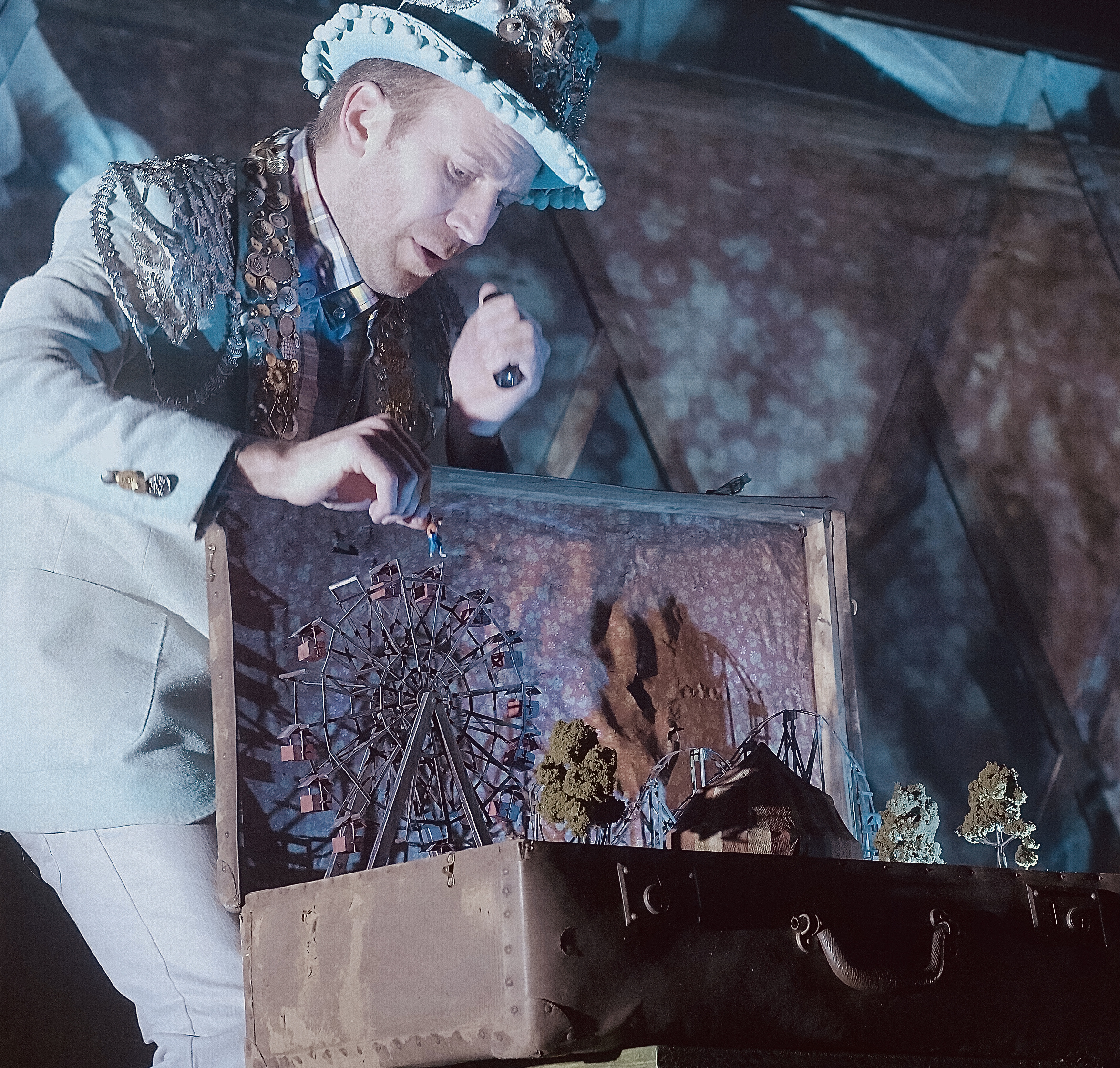 PERFORMANCE
Saturday, November 12, 2022 at 11am
DURATION
60 minutes
FOR AGES 8 TO 12
---
A LES FABULATEURS production, hosted by VOX THÉÂTRE and the THÉÂTRE DE LA VIEILLE 17
Written by SIMON-PIERRE LAMBERT in collaboration with MARC-ANDRÉ BERTHOLD
Directed and performed by MARC-ANDRÉ BERTHOLD and SIMON-PIERRE LAMBERT
Set design FRANCIS FARLEY LEMIEUX
Costume design GENEVIÈVE BOUCHARD
Video design FRANCIS-WILLIAM RHÉAUME
Lighting Design MARIE-AUBE ST-AMAND DUPLESSIS
Music and Sound Design CHRISTIAN DAVID
Assistant Director MYLÈVE CAYA
Production Manager ANDRÉE-ANNE GARNEAU
Technical Director SYLVAIN BÉLAND
Touring agency CUSSON MANAGEMENT INC.